スポット情報
Let's Walk Torii-pass In Traditional Fashion And Feel Edo Travelers Spirits ! ~桧笠をかぶって江戸の旅人気分を体験しよう!~
Let's Walk Torii-pass In Traditional Fashion And Feel Edo Travelers Spirits ! ~桧笠をかぶって江戸の旅人気分を体験しよう!~
(English info is written at the end of this page.) 奈良井宿と薮原宿をつなぐ鳥居峠を通ってハイキングをする際にも、とっても便利で安心なお供役!インスタ映えにも◎! 奈良井宿、薮原宿にある案内所3か所で、雨や日よけができる実用的な信州の伝統的工芸品「桧笠」&熊鈴をデポジット制無料レンタルを実施しております。記載の案内所のいずれかに返却可能で、お預かりした貸出料は、返却の際に全額返金いたします。(詳細は下記のチラシをご覧ください)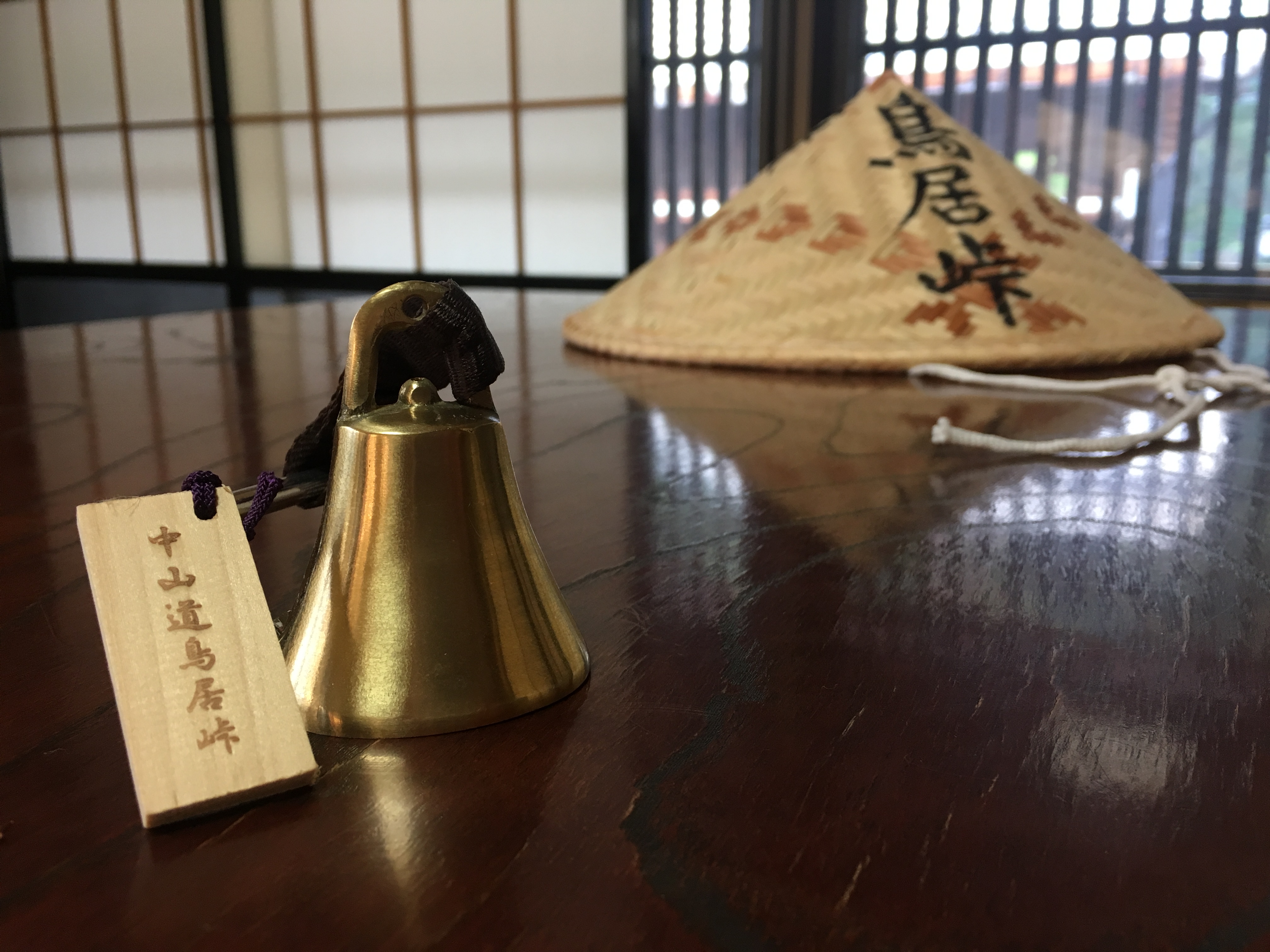 基本情報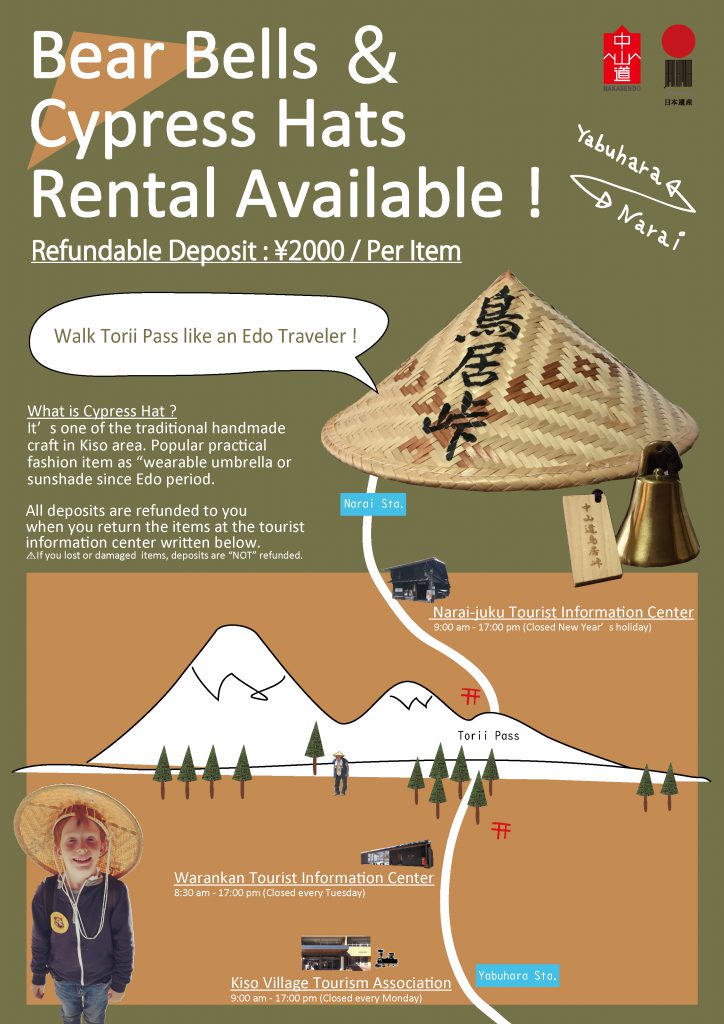 ●Would you like to walk Torii-Pass like Edo travelers ? ●
This service let you experience Edo travelers style for especially people who walk between Yabuhara ⇔ Narai on Nakasendo Road.
This traditional original cypress hat (Hinokigasa) illustrated with Kanji will provide you the feeling of Japanese Edo travelers spirits and this great item would be the best partner for your walking !
Also for people who needs something like photogenic records not only just experience !
●So, what is cypress hat ?●
Cypress hats called Hinokigasa in Japanese are one of the traditional handmade craft in Kiso area. Even now they are popular for both local people and travelers as "practical fashion item" or "Wearable umbrella or sunshade since Edo period."
●How to try them?●
You can try this service at the tourist information centers written below. All deposits are refunded to you when you return the items at any of them.
⚠If you lost or damaged any items, deposits are "NOT" refunded. (Wet is totally fine.)